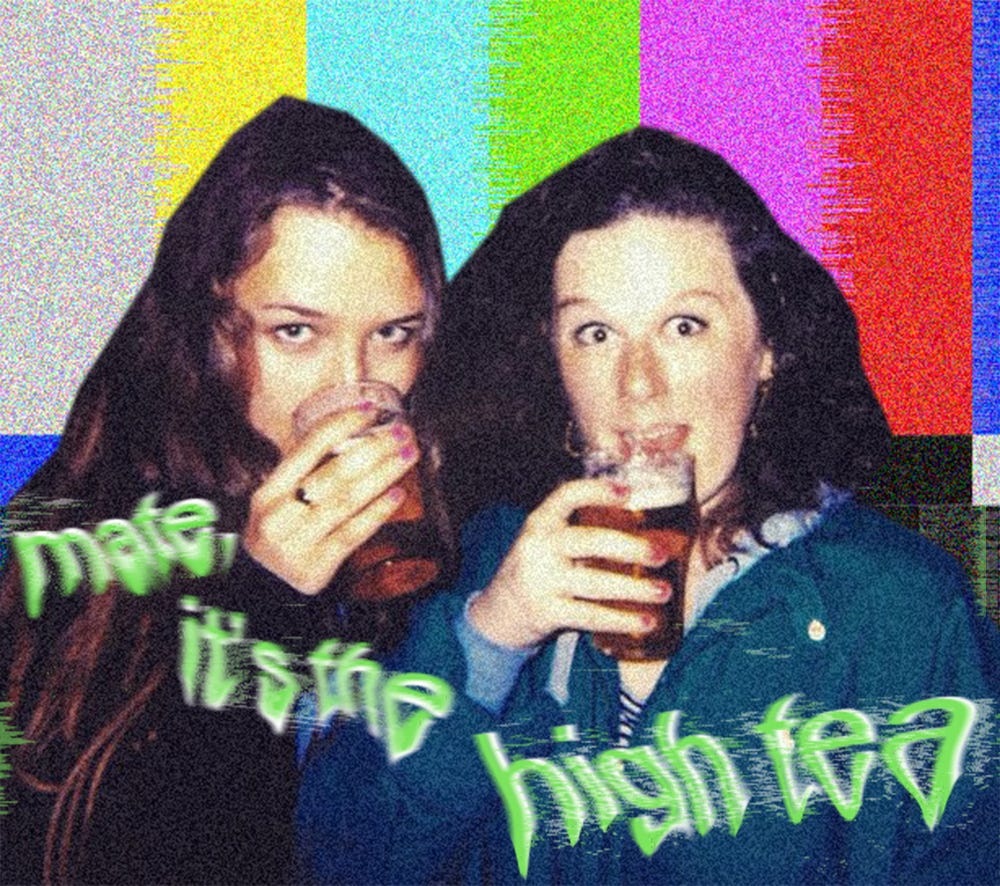 High Tea is your weekly brew of piping hot Gen Z culture, internet leitmotifs and discussions of identity across ephemeral digital spaces.
Reading the tea leaves from cities on opposites sides of the globe, Alice and Faye are Gen Z and Millennial in equal parts. Fluent in e-boy etiquette but old enough to remember the pain of waiting for the dial up to connect, they curate cultural commentary that straddles time and space. 
Alice is a writer and social researcher who blew a house deposit on avocado toast and an Amazon Prime subscription that she forgot to cancel 4 years ago. 
Faye is a digi marketer for Gen Z and new realities (think AR filters, identity and avatars). She once performed with Ghostface Killah while wearing only one shoe.
Pull up a pew for your weekly dose of the yeehaw agenda. 
If you don't know, now you know.
*sips tea*
p.s. they were 18 in that pic, allow

Subscribe to High Tea
People