hypefeast takes the biscuit
**EXTREMELY RARE DISPATCH**
You are cordially invited to this week's brew of High Tea, your dispatch of 🔥 internet culture served piping hot. This week: the Great Streetwear Bake Off, we bond over Billie, and mystery gets a mischievous touch.
Eat up 🐸☕️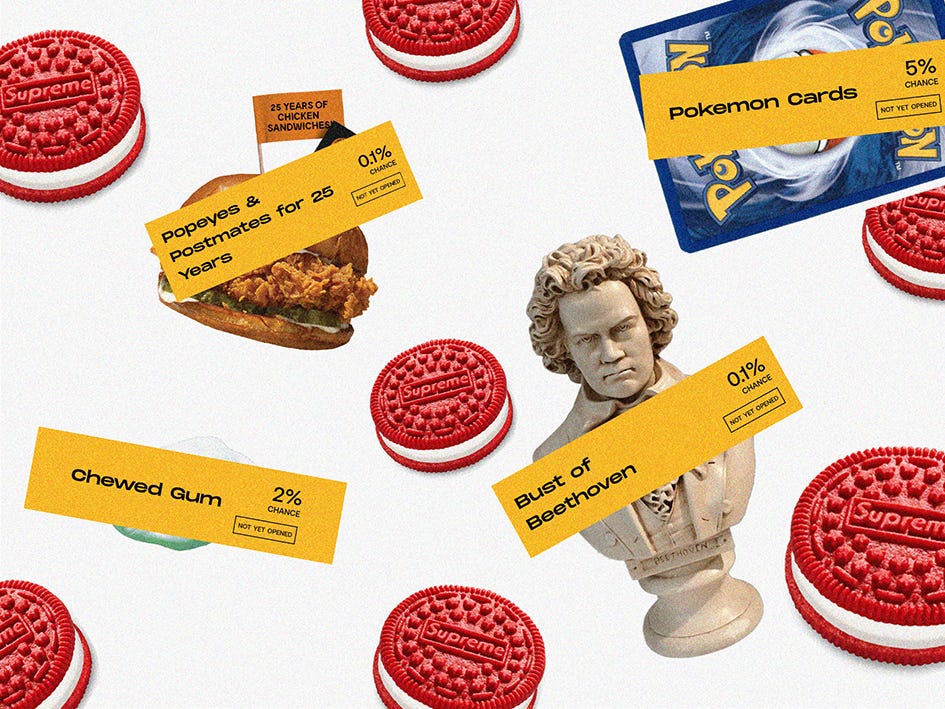 individual items source: MSCHF
what we've been snacking on
Wrong answers only: what would you be willing to pay for one (1) pack of Oreos?
If you're coming to the table with anything less than $91,000, I regret to announce that you don't stand a chance at getting a piece of the pie. Oh, did we mention there's still a week left to bid? Looks like it's time to dip into the cookie jar to secure a slice of the action.
you may want to reconsider your position
Enter: the unreleased Supreme x Oreo collaboration. Highly anticipated - as is every Supreme drop - the S/S 2020 collection, announced February 18, includes collaborative accessory efforts from the likes of Speedo, Spalding and Ziploc....because who doesn't need a box logo sandwich flex in their life?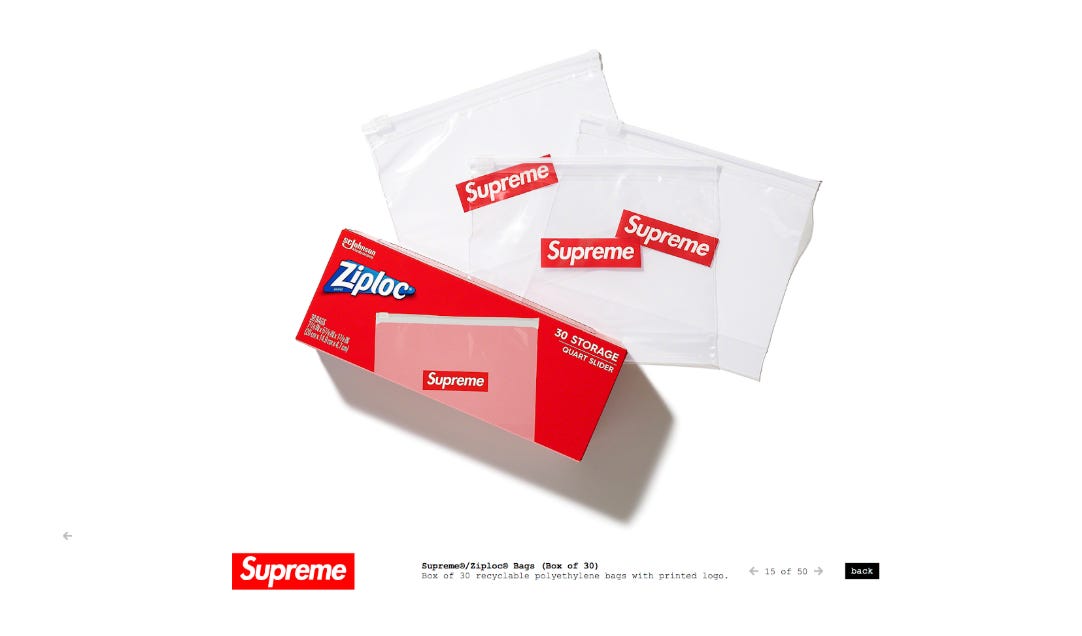 Despite the playfully subversive items for a skate and streetwear brand, such as the transparent lock, glow-in-the-dark Zippo and Lawn chair (yes, lawn chair) - all emblazoned with the ubiquitous Futura font (bold italic, fyi) - it's the Supreme x Nabisco Oreo that has captured the attention of the internet this week, and catapulted it to insanity.
Supreme has always enjoyed a cult following and dominated its self-aggrandizing streetwear subculture. Its product scarcity is both the litmus test and catalyst for its continued and unrivalled success in this space, just ask the city kids and alley cats camped out around the block - a familiar SoHo sight to downtown NYC residents since '94 - ahead of a new release, for the right price of course.
Beauty: eyes of the beholder, pocket of the reseller
Even better, ask the OG Supreme resellers, such as Racks Hogan™ aka BARACKS OCOMMAS, who recognised the secondary sale value in such limited releases and was an early adopter of its repurposing in the era of instagram $. To outside eyes, Supreme's resale market may at first appear a pyrrhic victory for the brand itself; its immediate returns often lie in the hands of the reseller, with with profit margins almost always running into the three figures - building careers off the back of flipping more than skateboards (allow us for that New Balance 990 joke).
ICYMI: this petri dish of profitability and exclusivity has lent itself to a $1 billion dollar valuation for the streetwear giant.
In a world where the humble Oreo is cosying up to six figures, it may feel like we're living in a simulation - but that's the genius of Supreme: a self-fulfilling prophecy built on curating the mundane and extending luxury to the everyday, their latest collab takes the biscuit...but we're chomping at the bit to get to it.
The shelf life of Oreos is 180 days, if you can't wait that long -
can you wait 100 instead?
We are, ofc, referring to digital creative company MSCHF (cc. Bull & Moon, their astrology based trading app) and their newest viral campaign the MSCHF BOX. Known for pushing the boundaries beyond audience expectation, this 'Dairy' company is a master of memes, capturing the cultural zeitgeist, and the NYT, like a charm.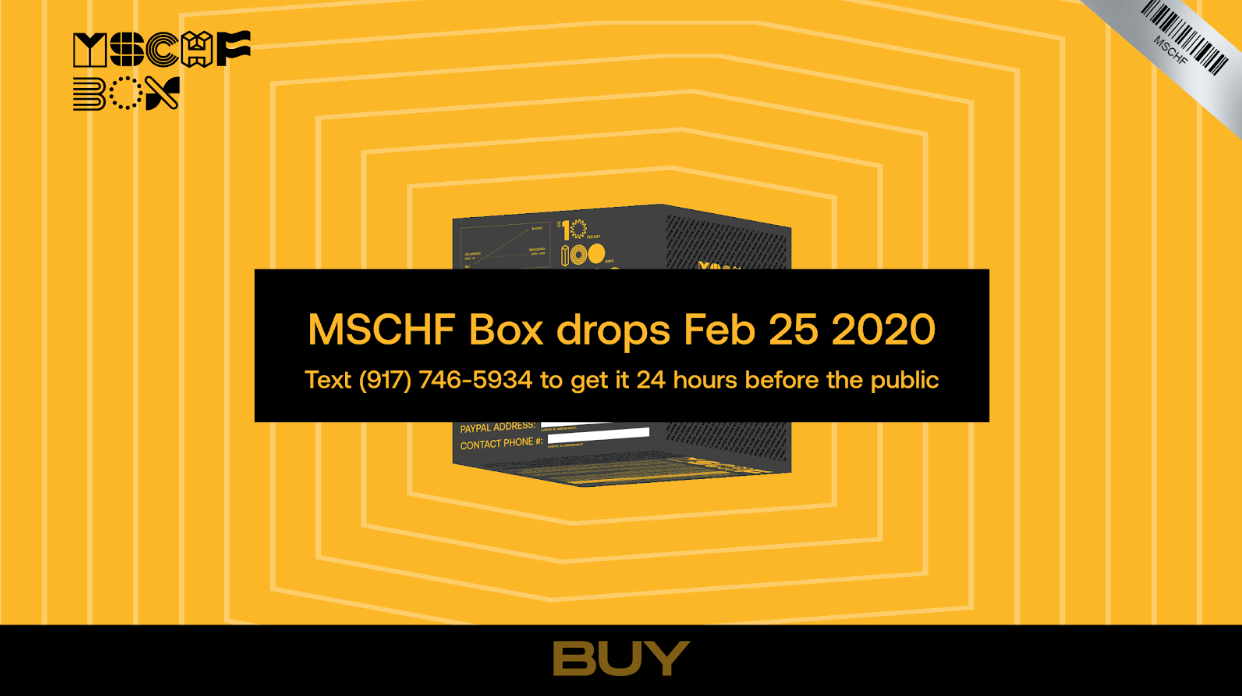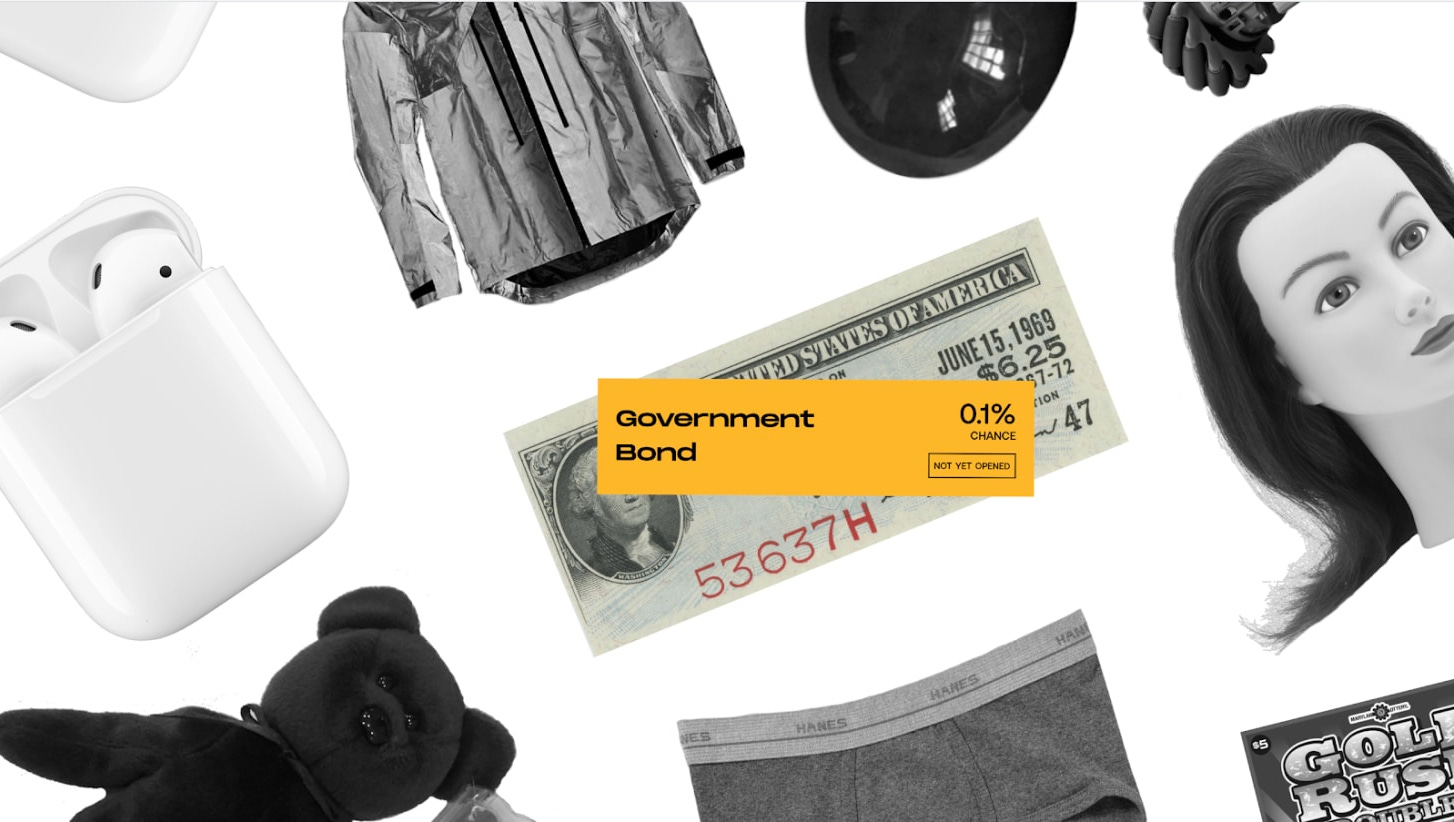 Their next product has reddit divided which was our cue (if ever we needed one) to give MSCHF credit where credit is due for disrupting the internet once again. As you might have guessed, this is no ordinary box. Selling for $100, its contents contain a random item worth between $0 - $7000 and if that wasn't compelling enough, if unopened it appreciates in value by $10/day for 100 days and can be cashed in by mailing back to MSCHF HQ. Sounds too good to be true, right? And if you're all up in r/Scams subreddit you might be persuaded as such, but we think there's something bigger at play.
making the internet fun again
You might remember when we covered YouTuber Mr Beast and his philanthropic vlogging, which turned him into one of the most well-known internet personalities of our generation. The model of using six-figure brand deal $ to further flywheel virality, has made him even more popular than YouTube itself and we're seeing the same out-the-box (!) thinking with MSCHF.
Quick math shows that every box owner could have up to $1000 by the end of May, for effectively doing nothing. This in particular has ppl confused af, and although we agree that the vague TOS does make it seem like a risk, we think it's all part and parcel of the game. Why are we so sure? MSCHF recently raised $8M in January bringing its total funding to a cool $11.5M 🐸☕️. We'd like to bet their MSCHF BOX is the first step towards producing even more viral MrBeast-style projects that will firmly cement their status as the undisputed kings (and queen) of the internet.
If you were wondering, yes, we're waiting patiently for Tuesday. 😍
in the tea leaves: what we're listening to
I'm the fakest in the room. If the words Jack Park Canny Dope Man don't mean anything to you, then you haven't encountered the first release from Travis Bott, yes, you heard right, that's Travis Scott's deepfake. Brainchild of agency Space150, the knockoff song was created with artificial intelligence. Listen here.

Billie Eilish. That's the tweet. Yes, we just can't shut up about Billie here at 🐸☕...and it looks like we're not going to stop anytime soon. It's been another history making week for the teenager, between the Brits win and the Bond #1, is there anything she can't finesse?

FKA Cats. Oh to be a cat mesmerized by FKA Twigs. Felines from all corners of the web came together this week to display their love for the artist. Even cats with psychological issues showed their softer sides while listening to her dulcet tones; and it didn't go unnoticed by FKA. cc. her retweets for the full effect.
kettle's on: ones to watch
Check mate. Have you ever been brave enough to take on the Union Square chess hustler? Thought not. But, perhaps Alexandra Botez could give you a run for your money. Watch how 'full time chess livestreamer' becomes the next coveted career.

Do you accept Patreon? Uhhh...did we hear granting creators micro loans? Put some more. We're stoked to see creators finally getting the support and capital they need to continue hu$tling. 👏

Thirsty backers only. L'Chaim to Liquid Death. Raising an incredible $9M in funding, Liquid Death, water in a can, is the DTC brand we never knew we needed. Stay tuned, sparkling is coming soon…
Okay, you've made it, now you can go back to being hungover.
ttyl,