okay boomer
youthquake incoming
You are cordially invited to this week's brew of High Tea, your dispatch of 🔥internet culture served piping hot. This week: tactical voting meets its technical match, Gen Z gets its own merch and Shane Dawson breaks the internet (again).
Drink up. 🐸☕️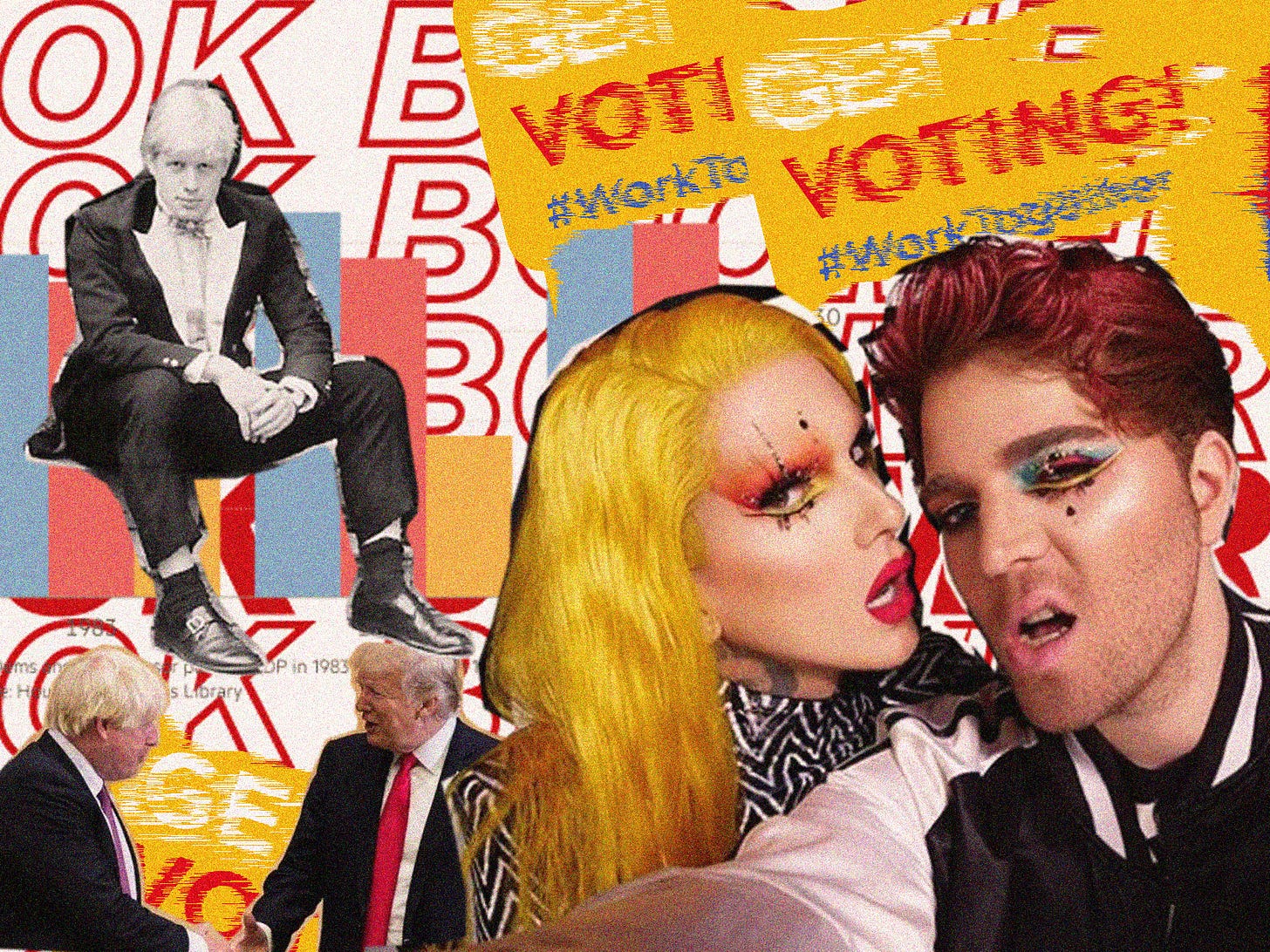 what we've been sipping on
It's been a big week for politics on both sides of the pond. Trump is dizzy with the fact that the ol' House of Reps voted to proceed with the public phase of the impeachment inquiry - rarely seen in the past (almost) quarter century of U.S. existence.
Meanwhile, despite being dead in a ditch with his disposable cup (a hate crime against VSCO girls, no less), Boris Johnson *finally* got his General Election timetabled in the midst of Brexit deadlock. For those of you less familiar with the British ruling class - BoJo is the third Prime Minister in four years 🙃, whose accolades include referring to Obama as "part Kenyan" with an "ancestral dislike of the British Empire". 
So...what's the tea, sis? Well, despite the UK's voting fatigue and then some (like, seriously we're exhausted), more than 270,000 people under 35 registered to vote in the days following the announcement of another GE. This 'youthquake' of new voters ain't breaking news, but the influx of tactical voting tech, to try and topple Boris and his "do or die" Brexit, is something worth writing home about.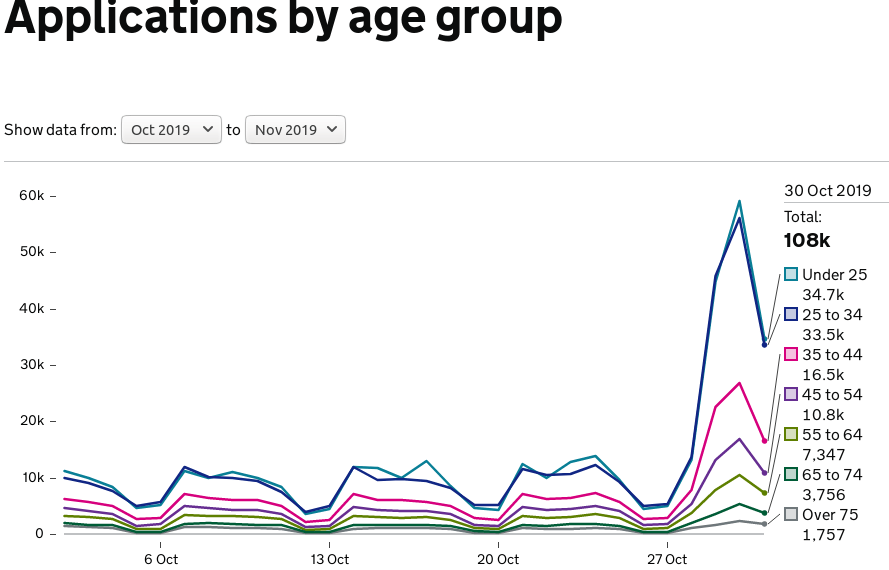 Source: Boing Boing
Bear with us for a hot sec. Using the multilevel regression and poststratification technique aka MRP (*nods very slowly* 🤓) with sample populations 23x the size of normal national polls, campaigns like Best for Britain (pro-Remain) have been able to harness voting intentions through their tool, getvoting.org. This is big news for politics in the digital age. With such a large sample size, campaigns are able to really get to the nitty gritty of individual constituencies and are better equipped to predict voter outcome. The results speak for themselves:
"This method was deployed to accurately predict the election of Donald Trump, the 2017 hung parliament,"
In real terms that you can wrap your head around, utilizing MRP means that we get juicy and reliable estimates based on intersections between voter opinion, demography and geography. Best for Britain: "We predict that it would take only 30% of pro-Remain voters to use their vote tactically for pro-Remain parties to swing the election and deprive Boris Johnson of a majority." 👀
And it doesn't stop there. Tactical.vote, a project by the @votetools collective, is using historical election results and open source location data. You can see their tactical recommendations for two of the most hotly contested swing seats, Cheltenham and Canterbury:


Okay...so far so good, but what about tactical voting from the #VoteLeave camp @ Tory HQ? Turns out Johnson's senior aide, Dominic Cummings, has created a "highly secret" model which predicts a Conservative majority of "40 to 70" seats. Sadly no screenshots from their predictive tactical voting tech as "fewer than five people have access to it". Sounds legit. 🐸☕️
P.s. if your national anthem involves saving a Queen and you haven't registered to vote...u okay, hun? It takes 5 mins. Pop the kettle on and blow up their site.
ok boomer 🙄
Call it teen angst, call it Peter Pan syndrome, call it what you want and you'll still get the response: "ok boomer." Gen Z are tired of being overlooked and under-valued and their latest meme (which carries considerably more potency than "ok dad") epitomises just that. "Ok boomer" is the reaction of a young generation who have had enough, right here, right now. *sung to Greta Thunberg X Fat Boy Slim*: inequality, apathy towards climate change, unemployment, lack of internet privacy and polarising politics are just some of the themes fueling their activism.
If you're scrambling to see what age constitutes a Boomer...stop. "Ok boomer" takes no prisoners, meaning it doesn't automatically exclude people born outside the years 1946 - 1964 (although, that is the Wiki def of Baby Boomer, allow). Zs are using the label to categorise *anyone* who doesn't share their woke beliefs and who isn't well-versed in the language of the internet: Trump and cringey Facebook posts from anyone over the age of thirty are prime targets for their potent eyerolls. 
Starting on TikTok (the hashtag is at 33M views already), it began as a response to a self-proclaimed Boomer, who stated "[Gen Z] you're going to realise nothing's free, that things aren't equal, and that your utopian society you created in your mind...is not sustainable" to which @linzrinzz replied with her iconic "ok boomer" on a little placard, all the while the braggadocious Boomer continued to spread his woe. The internet went 🥜
Now "ok boomer" echoes in school corridors:, seniors are taping "ok boomer" across their chests in Virginia [pictured] and the slogan has even inspired its own anthem and merch ($10k in orders and counting). We can also confirm Boomers aren't happy (are they ever? 🙃) about this coverage. When NYT journalist Taylor Lorenz broke the news of the meme this week, she was bombarded with people racing to defend boomer 'culture' in her DMs. 
Is a generation reconciliation on the cards? Look no further than the 'group where we pretend to be baby boomers': a 46K strong Facebook community dedicated to including the best Boomer tidbits on the internet (expect CAPS LOCK ON, tech confusion and TMI). We think this might have the answer. 🐸☕️
kettle's on: ones to watch
Okay, you made it. Now you can go back to being hungover.
ttyl, High Tea.