Discover more from High Tea
The hottest weekly brew of gen z internet culture
Over 9,000 subscribers
the one where we swiped right
WE WERE ON A (TEA) BREAK
You are cordially invited to this week's brew of High Tea, your dispatch of 🔥internet culture served piping hot. This week: Friends survives the quarter life crisis, Tinder meets its match and Lindsay Lohan comes out of retirement.
Drink up. 🐸☕️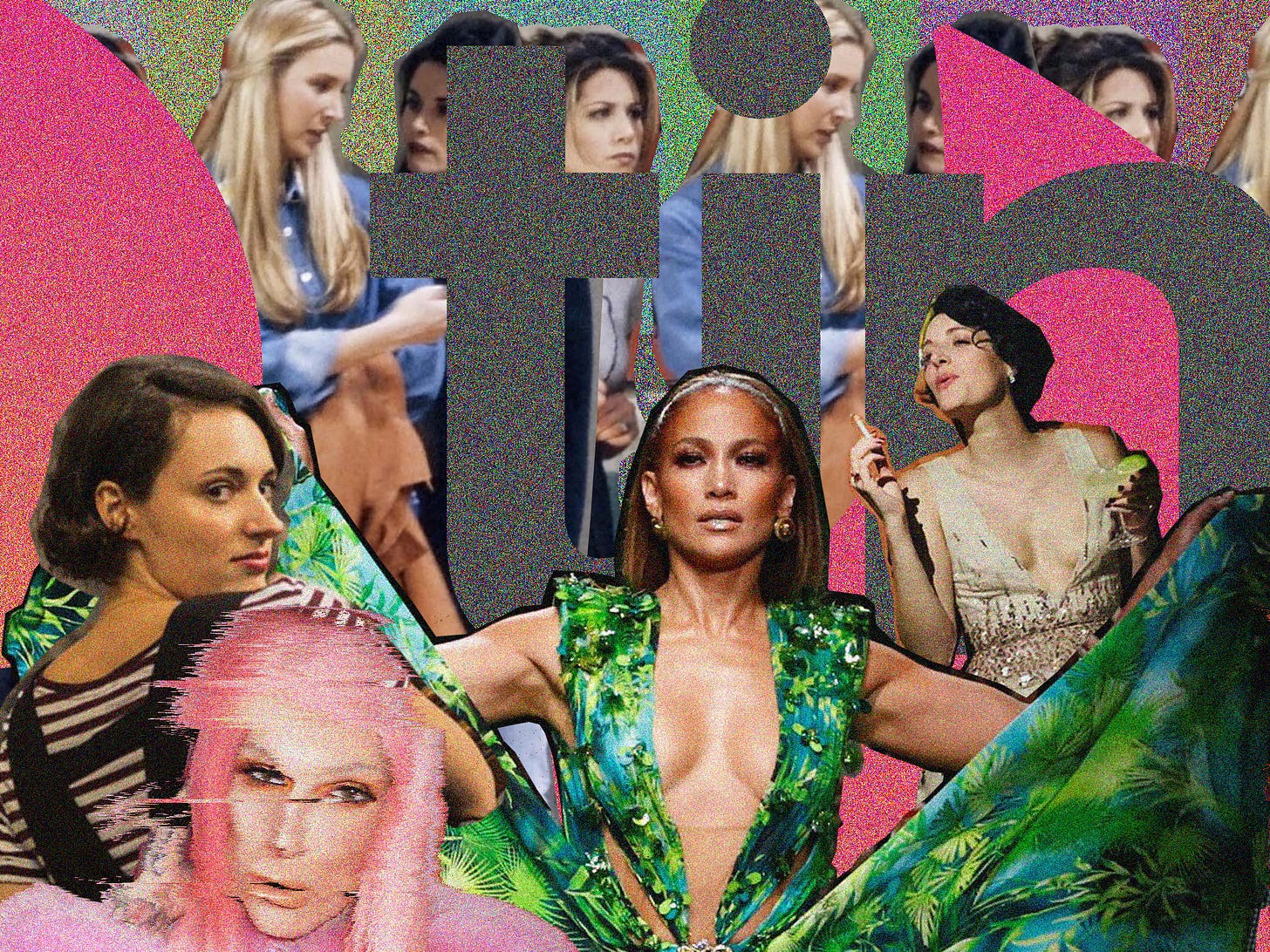 what we've been sipping on
It's September 1994. Bill Clinton is in the White House and Monica Lewinsky is still in high school. This is the UK Number 1 (and you can buy it on tape). OJ Simpson's double murder trial is just beginning. And…the High Tea writers are both newborn babes in arms (you'll have to wait for our respective memoirs for those baby photos). 
Almost everything we know about the world has changed over the past quarter century, except for the continued cultural impact of the (now) beloved Friends; which hit our screens 25 years ago this week. Gen X (those '60s-80s babies) catapulted it to mainstream success, situated the immediacy of its 90s cable-TV context. Such was the influence of the sitcom "The Rachel" set the standard for a generation of stylists, not to mention its drip feed into the American vernacular…How you doin'? 
Aside from the fact that most of the Friends wardrobe could be cut straight from a mannequin at Urban Outfitters, how does a show of this vintage continue to appeal to millennials and the TikTok generation? One word: authenticity. Friends was the first-of-its-kind in many respects; a show that celebrates friendship in its purest form - the collective trials and tribulations of navigating early adulthood. Despite the lens of inflated optimism, through which the cast survive NYC (Greenwich rent on a barista salary? We don't think so, sis), we trust and recognise its familiar camaraderie.
Friends mirrored a culture where friendship began to replace the family unit - and that's something Gen Z finds relatable at its core. The feel good innocence of its early storylines, such as the gang clubbing together for Rachel's Thanksgiving plane ticket in The One Where Underdog Gets Away, makes for addictive viewing. Nowadays Anniston would be all over that side-hustle (gig economy, anyone?) and a kickstarter to raise the funds herself. Through moments like this, Zs can enjoy the cosy nostalgia of the sitcom, while remaining critical of tropes that feel problematic (cue basic af 90s fatphobia and cheap gags with queer culture as the punchline) to an unfamiliar viewership.
We also can't forget to give a nod to Netflix. Thanks to the streaming giant and their $100m Friends budget (pretty good for a show that hadn't been on TV for 14 years if you ask us), we've been enjoying its online revival since January 2015. Despite Netflix being notoriously tight-lipped about viewing figures, we know that Friends is their most streamed show in the UK. This might go some way in explaining why they spent another $80 million to keep our fave on its service for another year. Money moves like these have firmly cemented the sitcom into the Gen Z zeitgeist. And we're not mad about it. 
I'll be there for you? See you in another 25.
in the tea leaves
Since 2012 #swipelife has been a staple of our internet culture, radically changing the dating scene as we know it (remember "Don't swipe right, just on here to catch my lying husband" 👀?). Shopping for the love of our life has become the new normal; absorbed alongside other daily rituals on autopilot - like it's no big deal. Did people really used to meet IRL…what's that again? Tinder has reshaped the grocery list for mutual attraction (dog lover 🐶, 420 friendly 🍁, Trump voters swipe LEFT 🚫), except with Tinder you don't have to put all your eggs in one basket 😏.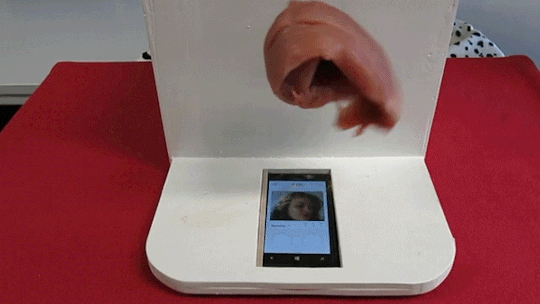 Available in 196 countries and 30 languages, Tinder has allowed its 50 million (or so) users to happily sift through a plethora of potential matches, comfortable in the knowledge that there'll be a fresh batch to eye up 👀 tomorrow. So, what's the catch? Well...how much time do you have? Just kidding, but like lots of the dating apps out there, Tinder is not without criticism. Its frictionless and addictive practise of swiping right has promoted the app as the no.1 destination for hookups. Perhaps it's high time for an update to Tinder's OG tagline: 'Match. Chat. Date' hmm…what else? 🤔. 
With authenticity and meaningful interaction banging on 2k19's door, this week saw Tinder make its boldest move yet, to appeal to content-centric Gen Zs 👾. Enter Swipe Night: the choose-your-own-adventure-style-game set in the apocalypse, where potential matches learn more about you through your choices in the story. Imagine Netflix's Bandersnatch...but with your in-game decisions immortalised in your Tinder bio 👀. No need to scrape the barrel for those vacuous convo starters, instead prepare yourself for pertinent personality qs such as 'Wait.. did you really choose that? How did you end up there? Swipe dating is finally (hallelujah) going creative.
Even more interesting: Tinder even roped in 23 year old Karena Evans - champagne papi's music video director - to blend their classic swipe feature with an interactive, first person apocalyptic journey. The focus now is on raw interactions within a shared experience:
"Dating is all about connection and conversation, and Swipe Night felt like a way to take that to the next level. Our hope is that it will encourage new, organic conversations based on a shared content experience."
We're excited to see Tinder contribute to the interactive third spaces infiltrating our social scene (think Fortnite, Roblox, Horizon). The mantra of 'come for the game stay for the network' is quickly becoming a strong leitmotif of this year's social landscape.
But is it too little, too late to save people from dating fatigue? That's a case for the FBI...
kettle's on: ones to watch
Fleabag secures the bag 🤑. From heckling the streets of Edinburgh to securing six Emmys, Phoebe Waller-Bridge comes out on top this week. Creator and star of subversive TV hit, Fleabag, PWB continues to ball out - securing a £50m deal with Amazon for exclusive streaming rights. Oh, and did you peep her Emmys after-party look? Your fave could never. 

Lilo or Lil Xan? In nothing short of a Christmas miracle (in September, allow it), Lindsay Lohan has blessed us mere mortals with new music after more than a decade hiatus. Lilo's Xanax, featuring ALMA, is sure to be a certified sad banger once she *officially* releases it. Swerving streaming platforms, Lohan premiered the benzo bop on IGTV before swiftly deleting it (wise choice if you ask us, IGTV is for basic bitches only). We guess good things do come to those who wait...

Hi, how are ya ✨? Shane Dawson teased his latest YouTube documentary The Beautiful World of Jeffree Star on Tuesday, instantly catapulting it to the trending page -  where it has lived ever since. Cue the drama channels gearing up for a resurrection of the James Charles vs. Tati scandal. The docu also features original material from Catie Turner. Remember her? We. Can't. Wait. 

The Dress That Launched A Thousand Images. The Versace dress, yes THE dress that gave Google Images a reason to exist...turned 19 years old this week. Cue J-Lo showing us that she's still got it and then some at Milan Fashion Week. 

Look Like Kylie Jenner. Sorry, but we don't think we'll ever be over Ky Jen's plumped-up pout. But time's up for Insta ads that claim their cosmetic procedures leave punters with luscious lips like the youngest member of America's first family. Because who doesn't want to look like a 22 year old billionaire, right?

TikTok and its political agenda. TikTok, we love you we really do; but pls don't use our affinity with your fun to advance China's foreign policies. This week we learnt that TikTok instructs its moderators to censor videos that mention the banned religious group Falun Gong or Tibetan independence. With the rise of TikTok for political change (see dispatch #1), we see this as a real slap in the face for freedom of speech.
Okay, you made it. Now you can go back to being hungover.
ttyl, High Tea.