💅i need a bad bitch: addison rae
how the tables have turned
You are cordially invited to this week's brew of High Tea, your dispatch of 🔥internet culture served piping hot. This week: the social blueprint for the future of celebrity 2.0, influencers meet their matcha 🍵, and MrBeast keeps his mischievous finger on the pulse.
Drink up 🐸☕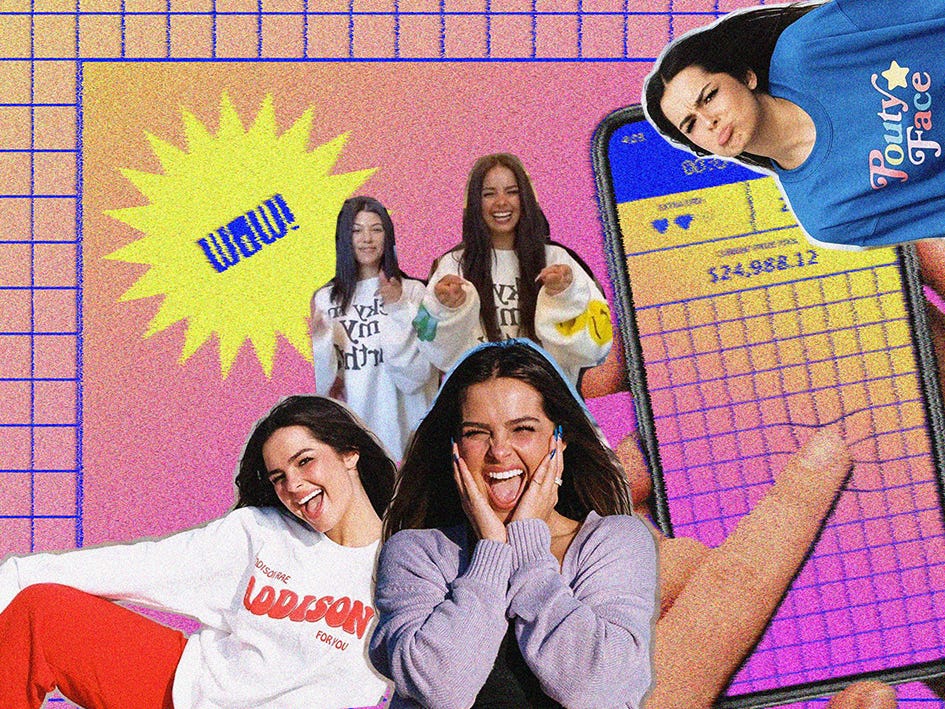 what we've been sipping on:
Oh god. Are you tired? Because we're exhausted. It's been a week, let's get into it. After a decade online and 3.5 billion views later, Jenna Marbles (aka the YouTube 🐐), has officially quit the internet after controversial videos from her past resurfaced. Next up: YouTube snatched Shane Dawson's bag *indefinitely*, demonetizing all three of his YouTube channels (we're talking serious bread), while Target and Morphe have removed all of his products from their stores. Let's just say this: Shane's 'Taking Accountability' (13M views and counting 👀) "apology" video doesn't even come close. Honey, it's time to do better. And one last thing on bigwigs behaving badly: instead of third-degree burns from the piping hot tea, we've only got secondhand embarrassment from the beta-only mess that spilled over this week. Big yikes.
move over midas, 2020 is all about the addison touch
Listen, we know the last thing the world needs rn is more influencers, but if this week has thrown anything into the spotlight, it's that we need a new rat pack on the block. We say: burn that shit down and build a new brand of social capital and the currency it commands – ground up. A change is gonna come? We hope so. Enter: Addison Rae.
Hey y'all, i'm doing a signed merch giveaway!! All you have to do to enter is
follow
@shopaddisonrae
and comment your favorite emoji on the latest post
and we'll choose a winner Monday! 🤍 We're one week away from launch!! Ahhhh! 🥺🥺
If the name 'Addison Rae' doesn't ring any bells (or pouty faces), then we gotta take your temperature, hun. You're not well. Second only to Charli D'Amelio, Addison is hot on this TikTok matriarch's coattails with 48.8M followers and counting. Oh, and did we mention she hasn't even been on TikTok a year yet? 👁👄👁This TikTok powerhouse isn't a social empire waiting to happen, she's *been* making those money moves while we watch, in real time, as she dances her way into the celebrity canon. Rest assured, she's here to stay.
And the buck($) doesn't stop there. According to her social blade, Addison is adding-on (lol) just shy of 118k new IG followers per WEEK. By the end of July, that's a very calm 3.5M new Addison stans to add to her 22M existing strong fam. Are you paying attention now? It's clear that the power of Addison's clout is palpable, even as she cultivates her brand (and exactly how much of it she wants to give away 🤑), as her audience grows thick and fast at our feet. Peep her YouTube for starters: a handful of sporadically uploaded videos and 2.6M subscribers might seem far from noteworthy by today's metrics, not to mention it goes against the holy grail of inherited SoMe success: routine, consistency, clickbait. But when content is queen, Addison makes for internet royalty.

Addison's top performing YouTube videos: get ready with me, myself & I
With Addison, it's 'give the fans what they want', rinse and repeat. And when you're centre of your own content universe (no gimmick, no cap), you get to namecheck your own product and name your own price...all up in the bank with the pouty face 🤑. We're watching her 15 seconds on TikTok turn into a tangible 15 minutes and then some. Renegades don't seem so ridiculous now, do they?
But here's the tea: this influence works both ways. Enter: America's first family.
keeping up with addison rae
We had to come correct with the internet's OG heritage brand. And not just any Kardashian, but the eldest and arguably the hardest to please (tiktokvoice: *don't be fucking ruuuude*) Kourtney K, who has been collaborating with our gal Addison on the low for the past week. This is significant: when has Kourtney ever involved herself with an online influencer other than her all-star family? Bible, hardly ever.
Follow
@kardashanvideos
for more!
-
Kourtney and Addison Rae are the latest besties in town
ICYMI: Kourtney is pulling up to a world that she needs more than it needs her (sorry, babe). No surprise then, that this Queen of Calabasas has hooked Addy in, not only for TikToks flouting KKW Beauty lip liners, but also YouTube workout vids for Poosh, Kourtney's lifestyle business. Bag secured? Numbers don't lie. 100M views on TikTok content alone is certainly something to shake your skims at. Her presence is a present – kiss my cash.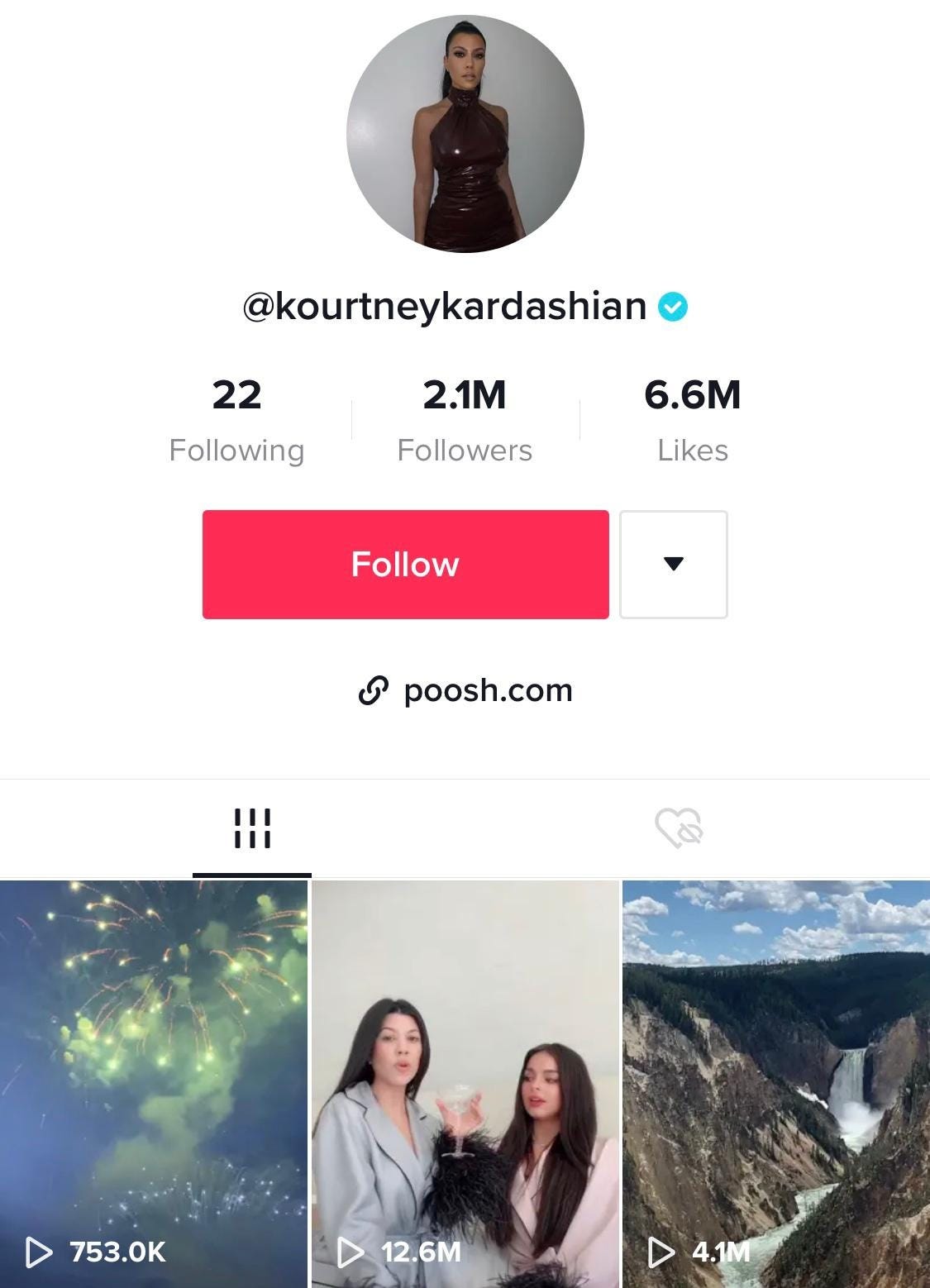 But here's where it gets really interesting.
"The for you page has made it so easy for people to see music they've never seen before. It's really important to me that I do have that influence on other people and their music taste" – Addison Rae
We *been knowing* that TikTok has its foot in the music space for some time, catapulting unknowns into Billboard's Hot 100 and beyond. Lest we forget, after Old Town Road climbed to #1, Lil Nas X stays saying "I should maybe be paying TikTok" 👀. He said what he said. But this ain't about the Yeehaw agenda, rather, up and comers are doubling down on ways to hack audio as the meme – ensuring their bop goes dumb viral on the platform. This is where shawty the baddest comes in.
Now, if you ain't on The Kid LAROI...hurry up bc this kid has no time to waste. Since his 2019 No Jumper debut, Australia's finest 16-year-old freshman has been knocking the certified bangers out of the park. So, when he teased a snippet of 'Addison Rae' on TikTok in March with the caption "should I drop this?!", well, the internet already knew the answer. Addison's reaction to the track has now been viewed more than 108M times.
"I know that if I post it on TikTok then it's gonna get me some traction...that's all it was" - The Kid LAROI
It's no surprise, then, that this 🎶 phenomenon has inspired a series of copycats, most notably JusRyan's 'Addison Rae', which, despite dropping just last month, already feels outdated with its opening: "girl you know you got that 40M". C'mon boys, you've got to make the money moves faster than that to keep up with this Y2K baddie. 50k for a TikTok, no album out? Addison-Rae that shit already.
fingers in all the (clout) pies
Speaking of clout capital, we can't go any further without mentioning the monstrous collaboration between 🐐creative studio MSCHF and none other than big-time YouTuber MrBeast himself. Launched last week, Finger On The App is a trip, but then again, we expected nothing less from these two media mavericks. What is so beautiful about this campaign, is how we can see glimpses of the synergy: MSCHF for the out-of-the-box thinking and MrBeast for spontaneous acts of philanthropy; and ofc, it's proving to be a winning combination.
So, what's the big idea? The app requires nothing more from its player than asking them to simply hold down their finger on the screen. The last person to remove their finger, wins up to $25,000. Seems simple, right? Well, Logan Paul had thoughts:
10 minutes post launch and 1M players are battling it out. 4 hours later, it's #1 on iOS App Store and still 450K are left in the race. Next comes the trolling, "Hey Z Ree" becomes one of the most potent ways to decimate other players, as they stream their gameplay live on Twitch. Why? It activates voice assistant Siri (as if we needed another excuse to get rid) and causes you to exit the app and lose the game. These kids don't play, or maybe they do 😏.
By 4pm on day 2 only 54 remain: 5 of them are still live streaming and 1 is documenting his journey on TikTok having amassed 300,000 followers in a day. High Tea fam, are you keeping up? The next day, MrBeast starts making calls to the remaining 13 finger twitchers, offering $2000+ to take their paws off right there and then. All of them declined. It's getting tense. Friday morning rolls around, the holiday long weekend no less, and you can actually start to hear the woe in their voices. When MrBeast makes his final calls, one poor sod actually says: "I just...I want this to end…" before accepting $10,000 to take his finger off. By 11am, 4 remain.
Then Mr Beast calls it. It's all over. $20,000 is now on it's way to all 4 of the remaining players. No doubt they all hopped straight into bed to sleep off the repetitive thumb strain and catch up on some much needed shut-eye.
This iconic internet culture mo is the direct result of what can happen when you afford high profile creators another vessel through which to channel their personal brand. MrBeast reached the #1 free game on the App Store and not only that, MSCHF managed to secure #1 in the Lifestyle category for it's core app and #18 overall – the best it's historically ever reached in the charts. For MrBeast, MSCHF (and Finger On The App) was the perfect brand partner to exercise his vision beyond YouTube: a perfectly curated and seamless digital extension of himself. For MSCHF, MrBeast proved to be the Trojan Horse that helped propel their DLs more than ever before. Repeat after me, 👏 influencer 👏 marketing 👏 is 👏not 👏 dead 👏. Move over physical merch, we think we're at the genesis of influencer x brand software collabs for ridiculous social clout (especially in the age of FB ad boycotts); something that traditional marketers would have previously paid $$$$ to get their hands on (pun intended).
---
Okay, you made it. Now grab another bev and put your phone back on ✈️ mode.
ttyl,